D&D Meets Murder Mystery and Casino Night
What if you had the opportunity to play D&D themed casino games while also working with a team to accomplish a task? This was a question I asked myself recently when I saw a Kickstarter campaign for D&D themed casino games-I won't name the project here. I funded it, despite all of the errors in spelling on the campaign, terrible graphics, and absolutely sleazy tactics the game was using. (They were asking the funders to pay for the Kickstarter pledge, which would unlock a code to go to RPG DriveThru to then pay for the product at cost, and shipping, and then you could get the product…)
Anyways, I got the product and it was subpar, with a lot of games using a complicated system where dice represent cards in a deck, because no one who plays D&D would ever consider using playing cards in a game. I was not impressed. I was able to find two games of the thirty or so that would work, several other games from the internet (thank you Reddit), and an amazing deal on pirate coins made of metal from Amazon (not a sponsor… yet). I compiled it all together to create a Frankenstein's monster of several parts: Murder Mystery Dinner Party, Casino Night, and D&D Adventure.
I hope to release a bonus episode on the podcast of how it goes, and open it up to the public through Petrie's Family Games. If you're interested in being involved or getting the booklet on how to run this event yourself, feel free to reach out to me through our contact page.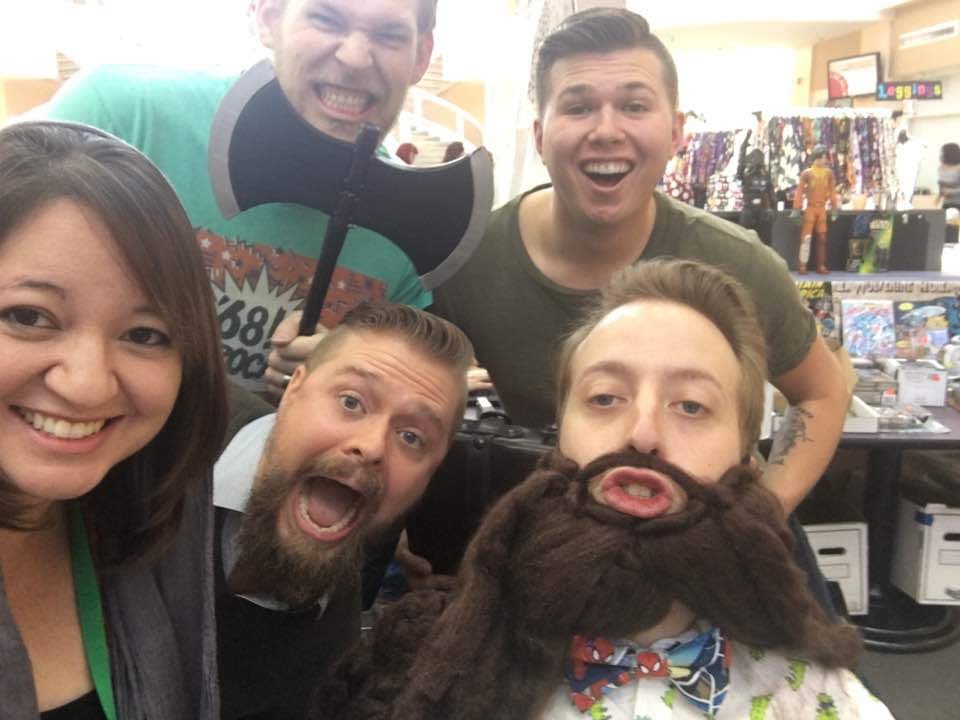 At my first con I was DMing on the main floor for the group Rollling in the Deep. It was super weird, awkward, and not very well planned as we were literally just in the middle of the main floor and people didn't have anywhere to sit so they just walked over and watched over our shoulders for a few minutes.
Nevertheless we had an absolute blast with our Trailer-trash-wizard (bottom right), Charismatic bard (bottom middle), Confused Cleric (Bottom left) and our Eccentric Barbarian (top right).
One day I'm sure I'll get the opportunity to do a con the right way, but for now, I reflect on this crazy day!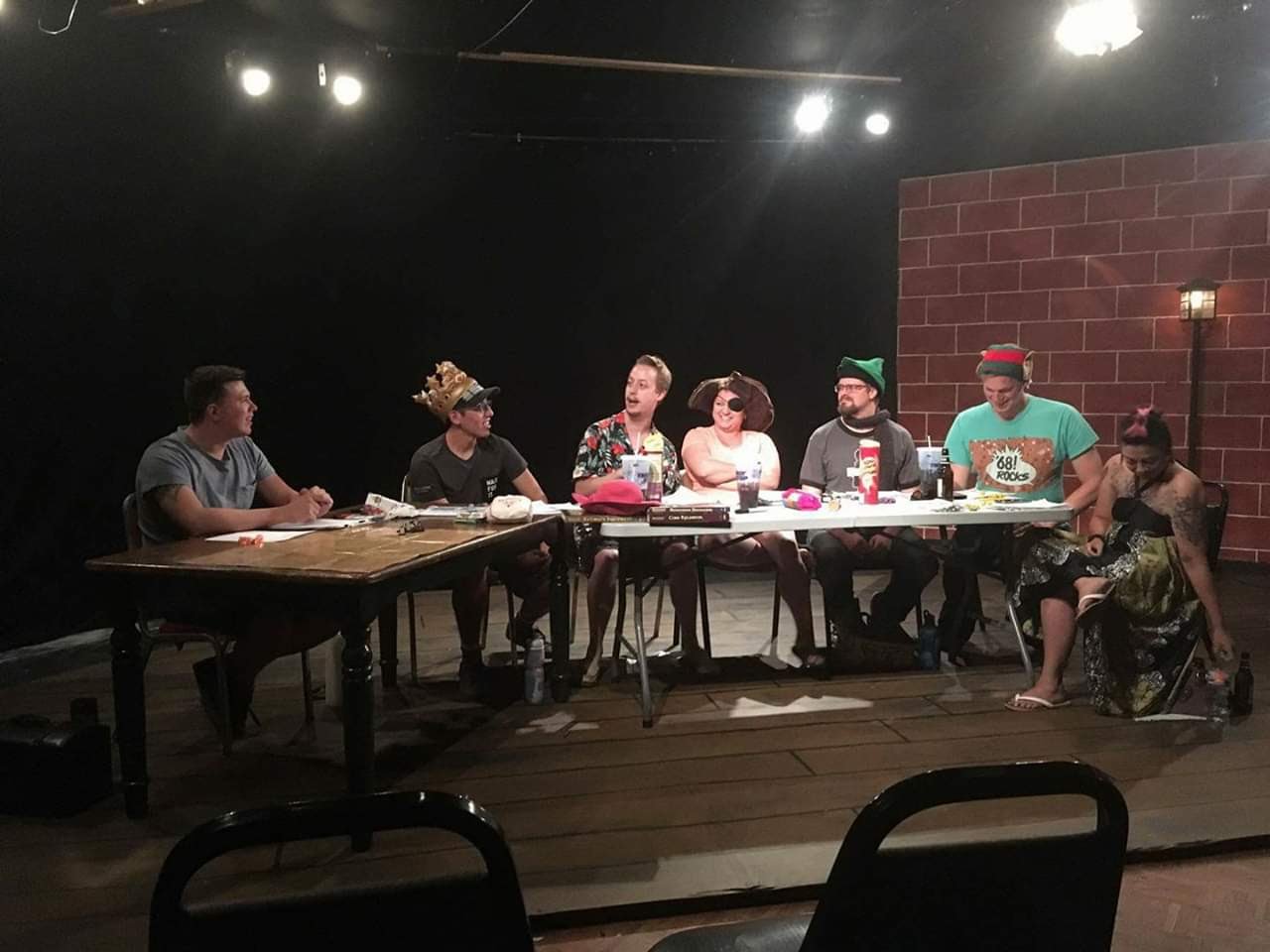 Rolling in the Deep was a branch of an improv troupe in town. We had live shows all through the summer with crowd participation throughout the campaign. Granted, we only had about 7 participants each night, but it was still a blast doing live D&D in front of a "crowd." I hope to be able to do something like this again one day, as it was a ton of fun!
One time Chris and I went to a movie theatre in Denver to watch the room, to my surprise Tommy Wiseau and Sestero were there. Tommy took a picture with me where he was choking me, he offered me his underwear (I'm pretty sure it was a new brand he was starting, not the pair he was wearing, but honestly I can't be sure). It was… quite the experience.
Also, did you know that I was in a movie that Vice Magazine called "The Room of 2014"? Yep, I won't say the name of it, though I'm sure you could find it without too much work… it was awful.
A Short Memory
When I was a kid...
I remember my mom saying to my siblings and me that we had to go play outside for the next two hours; probably for her to finish dinner or clean the house. All we had a was a playset, trampoline, two large trees, and fifty feet of rope. Oh the 90's. This was a great time of adventure, imagination, engineering, and literal danger. I remember one day I climbed as high as I could into this tree, probably a good 30ft, and slipped, falling down this well branched tree and barely avoiding the ground as my legs grabbed hold of a tree limb. It was traumatic, but also a wonderful experience because it was all real, the joy and the danger, it was true adventure.
D&D 5e Witcher Class
A while ago I was inspired to make a Witcher class for D&D 5e, here is what came of that inspiration.